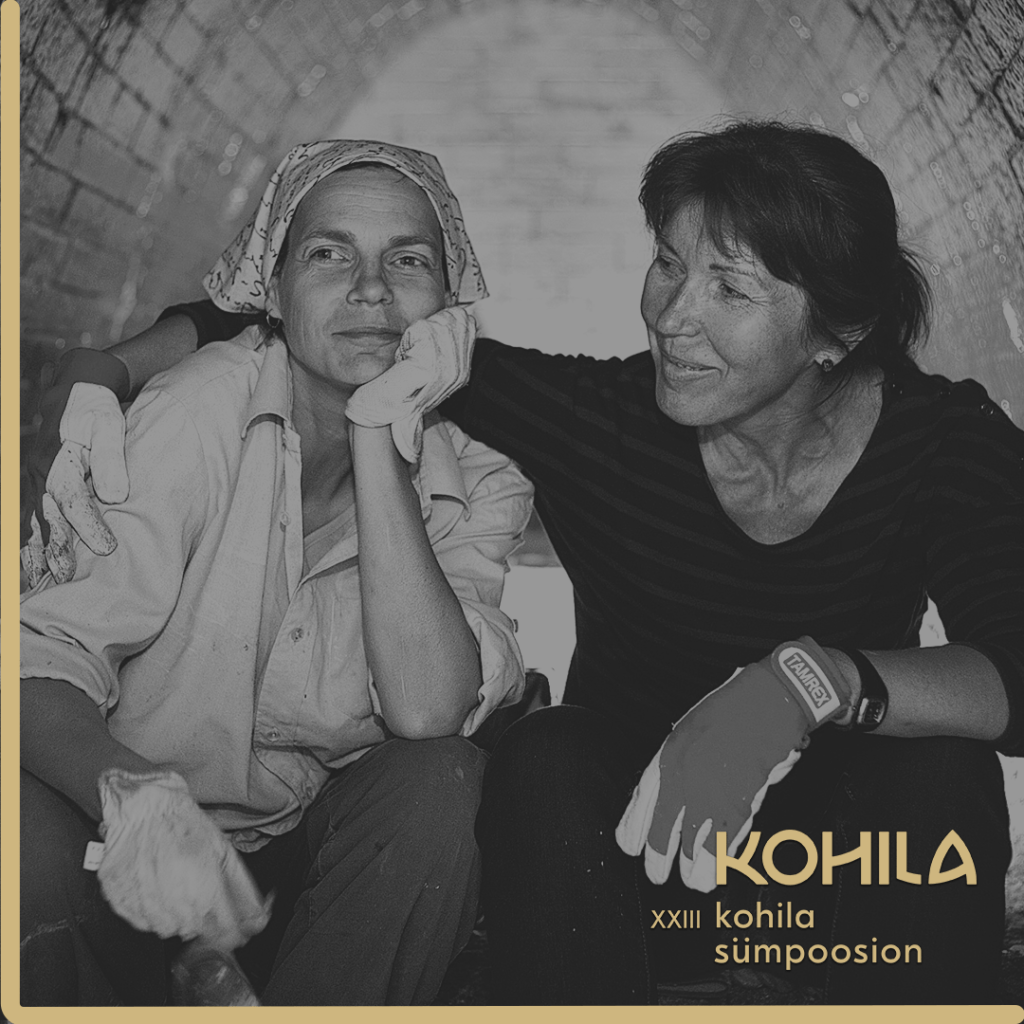 Bio
Parallel program welcomes artists Aigi Orav and Külli Kõiv who will build a fire sculpture together. Opening on 29.07
Aigi Orav – as an artist, my medium is clay. It is important to know the technical side of the material. The pottery wheel is my helper, I use forms from the wheel by rearranging them into sculptural objects. My creations are inspired by objects created by nature. I don't copy them, but let different themes and feelings find a new form in my hands.
I have especially passionate relationship with wood fired ceramics. Firing ceramics with trees dignifies the material. Various elements are captured in clay.
Kylli Kõiv graduated from the ceramics department of the Tallinn Art University (now Estonian Academy of Arts) in 1993. Being a founding member of Asuurkeraamika studio since the graduation has it been significant on her creative path. Sharing ideas while working together produced strong and powerful creative energy which found it's output in different collaborative art projects both in Estonia
and abroad. Through several serches has Kylli reached to her own author's technique, being the first of it's kind in Estonia. It's a meditative process of braiding and intertwining clay ribbons until they form a sculpture, sometimes abstract, sometimes narrative. With words or with clay – telling stories has always been an
important medium to express herself. It was in 1999 when Kylli first experienced wood-firing during a symposium in Latvia and since that she has been in love with it. Wood-firing became her great passion, expressed in different ways: firing kilns,
writing texts and arranging different wood-firing events. Here, the 14 years long organizing work in the team of Kohila International Ceramics Symposium has a special significance for her. She is still enchanted by fire – by the process and by the results, when such basic elements as fire, earth and water meet and melting into each other.
Links