Maria Rita Badilla-Gudiño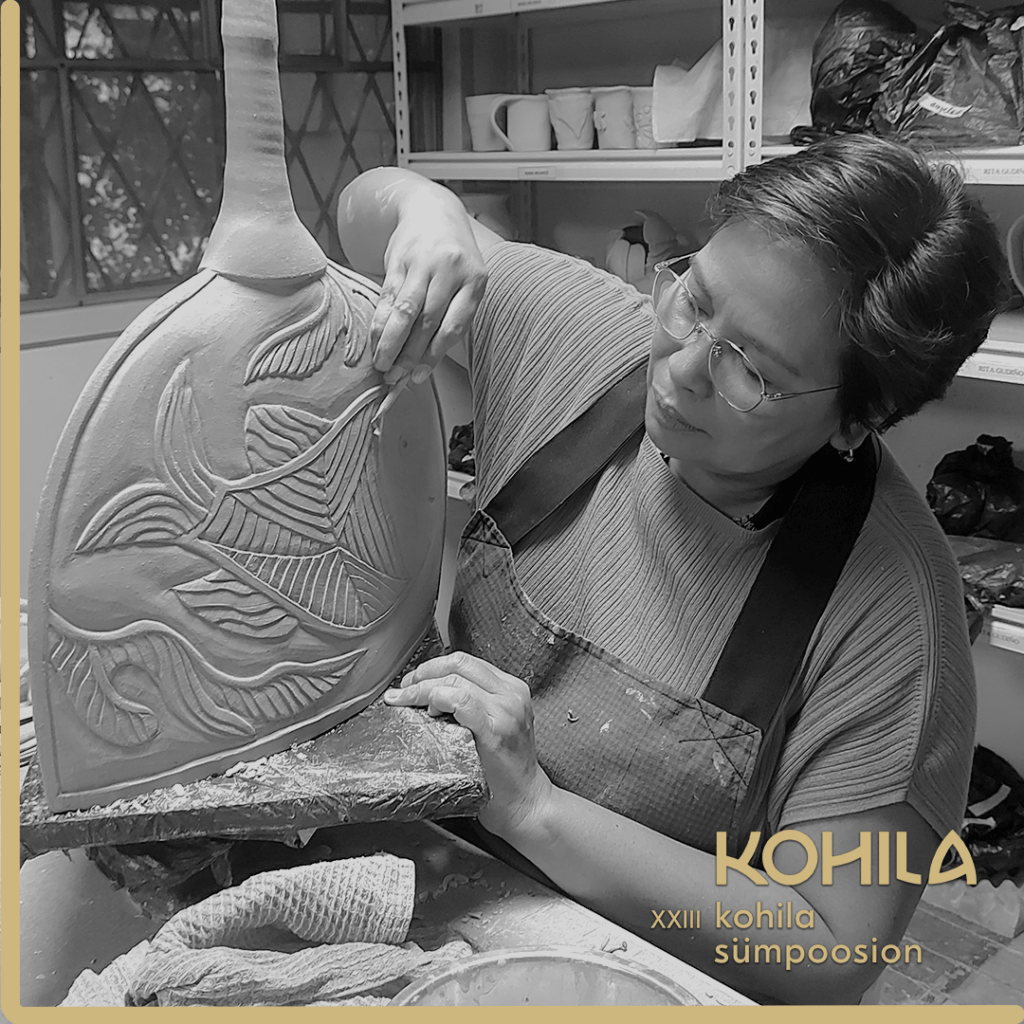 Maria Rita Badilla-Gudiño
Bio
Rita Badilla-Gudiño MFA is a ceramic artist and Associate Professor at the University of the Philippines College of Fine Arts (UPCFA). She propelled the founding of the UPCFA Ceramic Studio and directed its programs and operations from 2008 until 2022.
Prof. Gudiño participated in the prestigious and longest-running International Ceramic Arts Workshop in Tokoname, Japan, in 2000, where she first experienced firing Anagama kilns. Upon returning from this trip, she studied under Jon Pettyjohn, a Fil-American potter who built the first Anagama kiln in the Philippines and became his Anagama firing crew for several years.
Her magnum opus, LUAL, is a kiln art that associates firing as art and a metaphor for birthing. It is a wood-fired Raku sculptural kiln in the form of a birthing woman giving birth to ceramic babies. LUAL is considered a first in Philippine Art History and has received recognition in both academic and international fields of ceramic arts. She was invited to rebuild and fire LUAL at the 2015 International Ceramics Festival, Wales, United Kingdom, where it was considered one of the most spectacular performance firings in the 30-year history of the festival.
Rita is the first Filipino to be invited as a presenter and Multicultural Fellow in the 57-year history of the National Council on Education for Ceramic Arts (NCECA) Annual Conference, last March 2023 in Cincinnati, Ohio, USA. NCECA is a ceramic arts education organization in the US with an international reach, drawing thousands of attendees worldwide to their annual conference.
Links